About us
theatre7 showcases Nevada's top artists, whether it be in painting, sculpture, fine art photography, film production or live plays.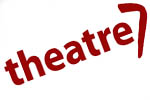 Lynne Jordan -
Lynne's vivid scenes of Indan, desert, pioneer, wildlife and cowboy life reveal the mood and tone of the force within. She has also mastered a technique in wood burning on driftwood that results in sculpture that achieve the same riveting intensity as her paintings.

Kelly Haugh -
Kelly Haugh (pronounced 'Hawk') only gets down off of her horse to create art. Her giclees of western life are both candid and elegant. Each image tells a story of real western men and women. And, of course, horses.

Darryl Martin -
Creative, Darryl Martin, lives and breaths all forms of art. At theatre7, Darryl will be showcasing expressionist style oil paintings as well as fine art giclees.

Derek Stonebarger -
Emmy award winning TV/Advertising producer and the creater of Nevada film I.M. Caravaggio which is now showing at theatre7.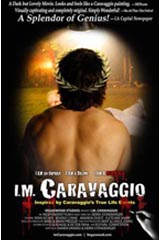 NOW SHOWING AT theatre7
Based on Caravaggio's true life and on the 401st anniversary of his death (1610-2011), a daring tale of indentiy crisis in this debut feature film. I.M. Caravaggio. In a non-linear story, set in the seedy and rarely photographed ghetto of Las Vegas known as "Naked City", witness the rise and fall of a modern day Master, Ian Milano, who works and lives as Caravaggio.


Starring:


Ryan Eicher
Beverly Lynne
Amanda Quest
Fletcher Sharp